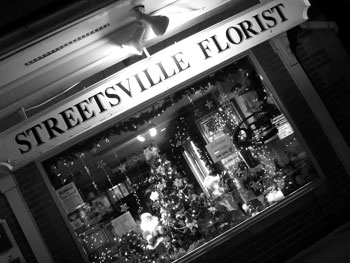 Perhaps you're planning a wedding, or you've just found out that someone close to you is in the hospital. You want to order flowers, but where should you order them from? An online florist or a local florist shop? And if you choose a local florist shop, how do you know it's a good florist shop?
There are more choices than ever before when selecting a local florist. With easy online ordering, telephone ordering and in-person ordering, selecting the best florist can feel like selecting the best rose in the display case: how can you choose from among so many good ones?
Tips for Choosing the Best Local Florist
There are times when you definitely want to use a local florist. Local delivery may be easier and faster when dealing with a local florist who knows the routes, shortcuts and delivery times for hospitals, funeral homes and the like. The following tips can help you choose the best local florist for your needs.
Ask for recommendations – It may be as simple as asking co-workers, neighbors and friends for a recommendation.
Read online reviews and recommendations – Most local online directories, including sites such as Yelp, provide customers with an opportunity to share feedback about their experiences with local businesses.
Ask local businesses who they use – Funeral directors, local businesses and churches often have a florist they regularly use. If you belong to a church, ask who your church uses for seasonal flowers or weekly flowers. Funeral homes may often share lists of recommendations, and local businesses may order flowers and gifts from a florist they're happy to recommend.
Consult florist directories –  Do an Internet search for "florist directory" + your country to find listings of local florists. Some directories provide sections for customers to review or recommend the establishment. If you're looking for a florist in either the U.S. and Canada you can try Floral Yellow Pages and if looking in the UK, you can try TheFloristsDirectory.co.uk.
Whenever you scan recommendations and reviews left by other customers, keep in mind that unhappy customers are much more likely to leave a complaint than happy ones. The majority of transactions for most businesses are positive, but few people take the time to leave a comment and review. Look for reviews with a preponderance of favorable recommendations, and if you have time, stop by the florists' shop to see their selection in person before making your final choice.
Read this related article to learn more: How to Get Flowers Delivered the Same Day>>
by Jeanne Grunert
image: Ian Muttoo via Compfight cc