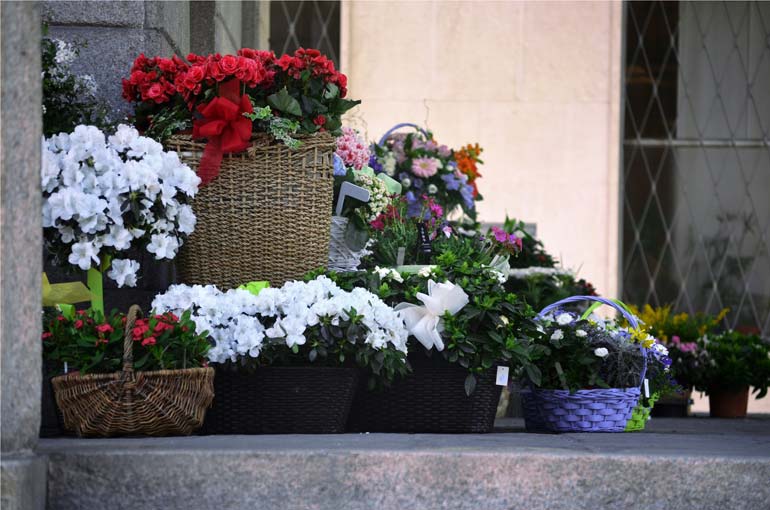 Last Updated: July 26, 2019
Unlike many other occupations, becoming a florist doesn't demand buying expensive tools or equipment, making it a great job to get into for those who have little start-up capital. Just a few basic florist tools are required that only costs a few bucks apiece. There are some specialized tools to make the job easier, but even then they don't cost much, and many of these tools can be used for a long time if well maintained.
Florist supplies are somewhat different. Supplies, like tape, packaging bags and corsage pins will be used according to how much you sell, so you're covering your costs when you sell them. If you're going through a lot of supplies it means you're doing good business!
The Florist Guide has compiled a list of common florist tools and supplies to give you an idea of how much you'll need to spend to get started as a florist–some of which are essential to the job, some not.
The tools and supplies listed here are based on average prices. We've also linked directly to the page on Amazon where you can purchase the tools (Note: we get compensated when you buy something after clicking the link, at no cost to you).
Florist tools
TOTAL COST: $151
Florist supplies
TOTAL COST: $294
Take your time to shop around the many local and online florist supply stores for the best quality products and lowest prices. It's worth asking other florists (or if you're still in school you can always ask your instructors) to recommend the florist tools and supplies that they use. If you trust their opinion it can save you from having to experiment with all kinds of different products.
image: magda18